Message from the CEO

Hello BIASC Members,

When something bad happens, you have three choices. You can let it define you, let it destroy you, or let it strengthen you."
-Unknown

As the health pandemic continues to weaken the economy, our industry faces unprecedented challenges. No one has been immune to the impact of this crisis. Whether you're a new or a long-time member of BIASC, the value of your membership should not be based on how the BIASC serves you in a strong economy or housing market, but on how we support you in times like these.

Your membership is the lifeblood of this organization. Despite any changes we make, we can assure you that BIASC will continue to provide a strong advocacy front, regardless of any challenges our industry may be faced with. The spiraling effects of this pandemic have led to major policy changes and discussions at every level of government. We certainly have seen the impact of this hitting close to home.

Over the last three weeks, BIASC sent over 15,000 emails to elected officials through our new digital advocacy platform as part of our continuing efforts to help protect our industry, with more on the way. As our industry continues to aggressively pursue new initiatives while trying to maintain essential programs, all chapters will remain open for business. Our chapters are our powerhouses, and together we will battle forward.

Recently, we have made several changes to BIASC to help better communicate, educate, and mobilize our members.

A few examples include:
BIASC Scores Major Victory!

At the urging of BIASC, our partners in the business community, and residents from throughout the region, the Southern California Association of Governments (SCAG) has agreed to delay their vote on the final Connect SoCal plan by 120 days.

The battle is not over. BIASC will continue to work with our coalition partners and SCAG's leadership to ensure that the final Connect SoCal plan supports new home construction and strengthens the economy.

Please take the time to send a quick message to your SCAG representatives, thanking them for their support.


LOCAL
New transportation and housing plan needs more public review
Read More »

Be ready for the housing market's reopening
Read More »


STATE
California faces $54.3 billion deficit, 18 percent unemployment, Newsom's office projects
Read More »

Newsom unveils rules governing how quickly California communities can reopen businesses
Read More »

These businesses can open in L.A. County beginning Friday
Read More »


FEDERAL
Homebuilders suddenly see sales jump as renters flee small urban apartments
Read More »

Hud Allocates Second Wave Of Relief Funds, Over Half A Billion Dollars To Help Protect Low-Income Americans
Read More »

Getting coronavirus mortgage relief is confusing. Here's how to make it easier
Read More »
| | |
| --- | --- |
| REGIONAL | Click below to view each BIASC Chapter's Advocacy Updates |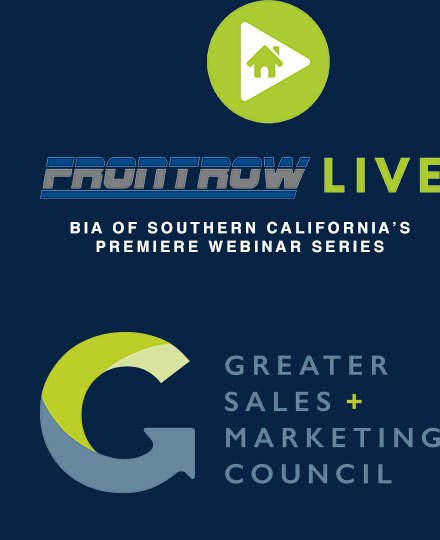 Front Row LIVE
Our Premiere Webinar Series

Evolution of the Sales & Q1 Sales Award Winners Announcement
BIASC Greater Sales & Marketing Council
Wednesday, May 13, 2020, 4:30PM

Join GSMC for an informative talk on the evolution of the sales experience, the new era of virtual sales tools, the "non-pressure sales push," and being mindful when speaking to the public with what is happening globally. Also to be announced will be the Q1 Sales Award Winners.

Featured Speakers:
Megan Eltringham, Corporate VP, Marketing, The New Home Company
Daniel G. Martin, President, Paolucci Salling & Martin
Moderator:
Kelly Borgen, Get Community
SAVE THE DATE

New Date: September 23
PAC Gala
Save the date for the 2020 BIASC PAC Gala the Richard Nixon Presidential Library and Museum
Purchase Tickets »

October 6-8
BIS 3.0
Read Full Release »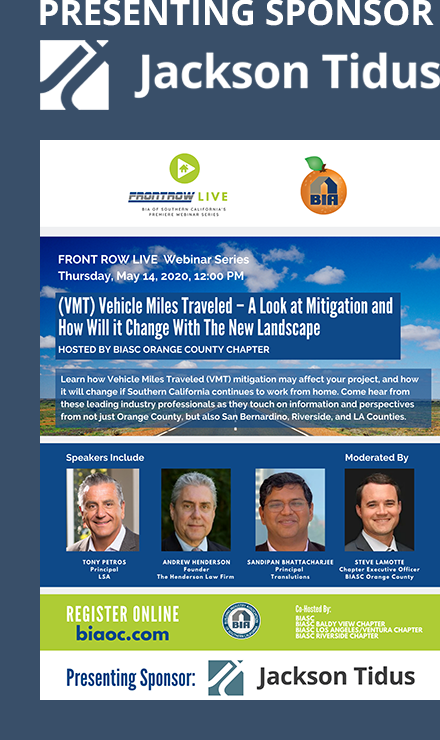 Thursday, May 14, 2020 | 12pm
Vehicle Miles Traveled (VMT)
A Look at Mitigation and How Will it Change With The New Landscape

Hosted by BIASC Orange County Chapter

Learn how Vehicle Miles Traveled (VMT) mitigation may affect your project and how it will change if Southern California continues to work from home.

Hear from leading industry professionals as they touch on information and perspectives from not just Orange County, but also San Bernardino, Riverside, and LA Counties.

Speakers Include:
Tony Petros, Principal, LSA
Andrew Henderson, Founder, the Henderson Law Firm
Sandipan Bhattacharjee, Principal, Translutions
Moderator:
Steve LaMotte, BIASC Orange County Chapter Executive Officer
Sponsorship Opportunities Available
Contact Ana Gromis at agromis@biasc.org for more information.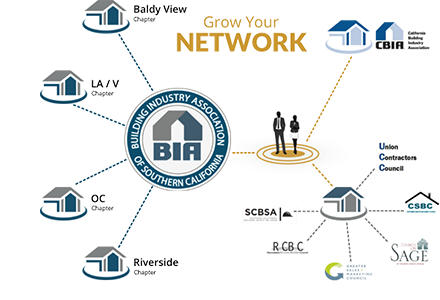 Hello BIASC Members,

Please join us in welcoming our newest BIASC members! Connect with a powerful network of professionals involved in building and construction.

Interested in learning more about BIASC membership benefits? Please contact Director of Membership Kaitlin Radcliff at kradcliff@biasc.org or 949-777-3857.

View Member Benefits »
APRIL 2020
RENEWING MEMBERS
Albert A. Webb Associates
Alexander Dantés, LLC
Allard Engineering
Architerra Design Group
Automated Gate Services Inc
Bank of America
BASF Corporation
Boral Roofing LLC
BSB Design
California Fire Stop
California Sub-Meters
Champion Window Inc.
Clark & Green
Coan Construction Co., Inc.
Complete Builder Service Inc.
Converse Consultants
Customer Service Mortgage Corporation
David Neault Associates, Inc.
Elite Earthworks & Engineering Inc.
Express Contractors Inc.
FBC Mortgage, LLC
Fire Sprinkler Systems
FivePoint
Fuscoe Engineering, Inc.
General Construction Clean Up, Inc.
Gothic Landscape
Griffin Fine Living, LLC
Gunn Jerkens
Haynes and Boone, LLP
Heartland Grading, Inc.
Hydro Systems, Inc.
Infinity Plumbing Designs, Inc.
innobath
Interior Logic Group
J C Dyer Company Inc
KPS Alarms, Inc./KPS Fire Sprinklers, Inc.
KWC Engineers Inc
Largo Concrete, Inc.
Larry Jacinto Construction, Inc.
Leonard's Services
McShane Construction Company
Minuteman Press of Rancho Cucamonga
Pacific Systems Interiors, Inc
Pardee Homes
Preferred Telecom
Professional Staffing Ventures
RMO Agency, LLC
Robert Hidey Architects Inc
Roy Palacios Insurance Agency Inc.
SESPE Consulting, Inc.
Sikand Engineering Associates
Site Maintenance Services Inc.
Sitescapes Inc. (Landscape Architects & Planners)
Slater, Inc.
Southern California Group
Southern California Partnership for Jobs
Stance Commercial Real Estate
The Dolphin Group, Inc.
Thomas James Capital
TRI Pointe Homes
Umpqua
Utility Design Solutions, LLC
Utility Specialists Southwest
Wells Fargo Home Mortgage
Womble Group
WSH Management, Inc.
New Home Showcase

Introducing New Home Showcase, the #1 online traffic sales generator in SoCal for homebuilders. Start your 30-day free trial today by clicking below or emailing listingsupport@biasc.org.


Introducing: The California Investor Report

The California Investor Report is BIA of Southern California's newest subscription-based service offering an invaluable source of information for real estate professionals and investors worldwide who are interested in the latest news and data impacting California's dynamic residential real estate market just a click away.


Follow BIASC across our social media outlets and stay up-to-date on the latest building news, industry accomplishments and member updates!
YOUR ADVERTISEMENT HERE
Advertise to thousands of industry members here!
Contact Karissa Willette at kwillette@biasc.org for more information.