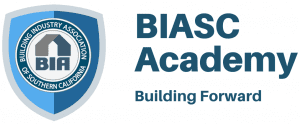 Introducing The California Investor Report
The California Investor Report is BIA of Southern California's newest subscription-based service offering an invaluable source of information for real estate professionals and investors worldwide who are interested in the latest news and data impacting California's dynamic residential real estate market just a click away.
LEARN MORE AND SUBSCRIBE
Content included in the California Investor Report includes the latest:

Introducing New Homes Showcase
New Homes Showcase is the first non-profit sponsored online sales directory in the United States to connect homebuyers to builders.
BIASC will cross-promote its long and reputable history while promoting home builders' communities in Southern California.
This new marketing model replaces the typical sales middlemen with a reputable non-profit organization empowering better purchase decisions for home buyers.
Buyer to Builder Direct.
Increased Traffic Increased Sales
By Members for Members.
LEARN MORE
One Association. One Membership.
Results & Opportunities You Can Count On
As an industry leader, we provide first rate advocacy, policy expertise, and high-level networking that our members value and can count on.
When you join BIASC, you connect with a powerful network of members who receive first rate advocacy, policy expertise, and high-level networking opportunities you can count on.
"BIASC has a strong track record of helping builders continue to do business in California's complex regulatory environment."
BIA SIGN PROGRAM
We Help Direct People Find the Newest Developments and Retail Areas in Southern California
LEARN MORE
STAY CONNECTED
Subscribe here for the latest news from BIASC.