To help commensurate our 100-year centennial, we are proud to announce the Building Industry of Southern California's inaugural Hall of Legends. BIASC's Hall of Legends mission is to memorialize and pay tribute to the talented leaders of our industry.
Starting in 2023, BIASC will induct a Hall of Legends class on an annual basis based on nominations from the four chapters and councils. Inductees will be recognized through various outreach programs that include news and magazine features, video documentaries, events, and social media, including educational and youth programs around the Southern California region.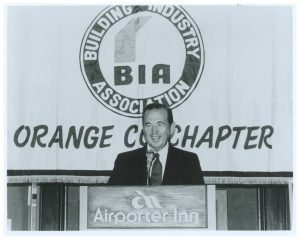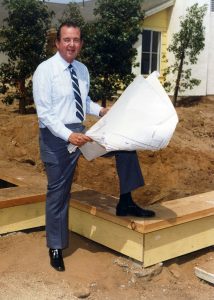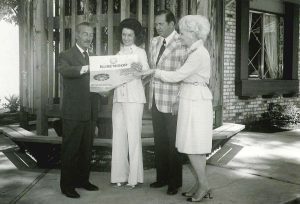 BIASC LEGENDS RECOGNITION WALL
In addition to the annual recognition activities, an iconic Wall of Legends will be created to feature our legendary inductees at BIASC events throughout the year. In addition, award recipients will be announced mid-year and officially inducted in a special ceremony on an annual basis towards the end of each year.
REQUESTS FOR NOMINATIONS
Regional, Chapter & Councils will be asked to submit nominations for consideration based on the following criteria. Based on the Centennial Committee's recommendation, the
BIASC Governing Board will approve award determinations and announcements. The rules and standards are listed below:
RULES OF ELECTION
Each nominee must meet most of the criteria guidelines below to qualify for induction.
Displayed extraordinary leadership for BIASC and or the building

Longstanding and distinguished tenure with

Proven leadership within their company or the

Innovation that advanced the association/their company or our

Contributions to a community, a region, statewide, or
Each Chapter will form its nomination committee based on the criteria noted above and will select up to 10 nominees for consideration, including an official written submittal of nomination. Special consideration will be made for nominees who have passed, and this will not count towards the 10 nominees.