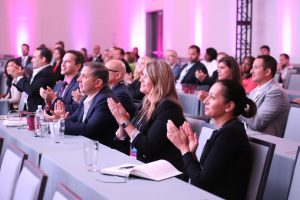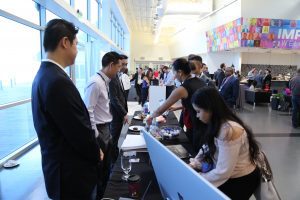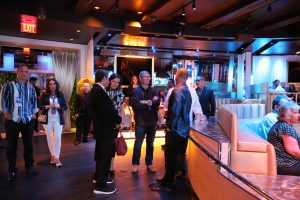 IRVINE, Calif. – Sept. 17, 2018 – The Building Industry Association of Southern California (BIASC) will offer an abundant environment for networking and best practices at its upcoming Building Industry Show (BIS) set for Oct. 3-4, 2018, at the Pechanga Resort and Casino in Temecula, Calif.
In addition to an impressive roster of expert keynote speakers, building industry professionals at the event will have access to a broad range of knowledge and insights from other attendees, a full complement of exhibitors and distinguished sponsoring organizations. These interactions are a central highlight of the experience at BIS each year.
More than 200 professionals from nearly 50 firms, from large public builders to custom home builders representing the full spectrum of the vibrant Southern California building industry, are registered to attend. Each one brings unique perspective and expertise to share with fellow attendees during the formal and informal interactions throughout the event.
In addition, some 70 exhibitors will be displaying innovations in the new home construction industry from high-performance lighting and eco-friendly energy management to architectural elements and staffing. Sponsors lending their generous support this year are Boral Roofing, DCSE Associates, Farley Interlocking Paving Stones, Gothic Landscape, Navien Inc., Quiet Cool, Reliable Wholesale Lumber, SoCal Gas, Solar Max and TWR Framing.
"BIS will bring together leading advocates for thousands of building industry professionals who are committed to a better future for California by building communities, creating jobs and ensuring housing opportunities for everyone," said BIASC CEO Jeff Montejano. "Our industry is changing and evolving, which is why we are featuring the tech sector for the very first time. This year's show will mark a significant, positive change in direction for our association."
Keynote speakers will include Jay Symonds, Senior Manager of Marketing and Advertising for Amazon, on initiatives for home services and smart electronics; Peter Lopez, Senior Program Manager for Microsoft, on machine learning and artificial intelligence in engineering and construction; Brigham McCown, Chairman of the Alliance for Innovation & Infrastructure, on the state of the nation's infrastructure; and Joan Lunden, Special Correspondent for NBC's TODAY show, with advice from the world's most successful people.
The Building Industry Association of Southern California (BIASC) is the voice of the region's building industry, with four chapters offering localized services to building professionals from Ventura to the southern tip of Orange County. Throughout its 90-year history, the association has served its builder and associate members by anticipating, protecting and promoting their common interests through its many programs, services, councils and committees.
To learn more about the 2018 BIS event (registration, exhibiting, sponsorships), go to https://buildingindustryshow.com.
For more information on Building Industry Association of Southern California, visit members.biasc.org/cpages/home.