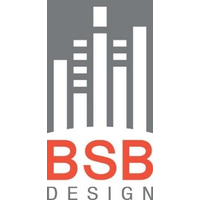 Contact: Brad Sonnenburg  |  Phone: (480) 498-2058
BSB Design
18201 Von Karman Avenue, Suite 1180, Irvine, CA  92612
www.bsbdesign.com
FOR IMMEDIATE RELEASE
Jorge Sciupac Reinforces BSB Design's Orange County Office
February 15, 2018 (Irvine, CA) Jorge Sciupac is now a Principal in BSB Design's Orange County office, responsible for staff leadership and business development. Sciupac has worked in Southern California since 1979 in a variety of professional disciplines, including business management, consulting, and project work in multiple markets for local and global companies. With advanced degrees in architecture and engineering, business management, and psychology, he brings a unique background of expertise and experience to BSB Design.
Brad Sonnenburg, Partner and Vice President of Operations, said, "Jorge Sciupac is a key addition to our Orange County office. His knowledge base and ability to form highly productive project teams will help BSB Design better serve our clients throughout the region."
An immigrant to the United States, Sciupac has learned to appreciate the varied perspectives and differing behavioral and communication styles at work in Southern California. He was born and raised in Latin America and has worked internationally. Now at BSB Design, he supports the firm's creative approach to impact the global housing market.
The opportunity to affect important change in housing drew Sciupac to BSB Design. He said, "The firm's moonshot thinking is intriguing, but the big picture focus on clients and end user's needs is what really excites me." Sciupac prides himself on maintaining a high level of engagement and strives to develop strategic alliances in crafting mutually beneficial client and partner relationships.
"My goal is to listen well, and I believe innovation is easier and faster when co-creating with my clients, working together toward a common goal." At BSB Design, Sciupac hopes to advance this innovation mindset. Since 2008, BSB Design has adapted and shifted to become more forward-thinking, and the resulting design solutions can help clients move leaps and bounds into the future. Pair this innovation with his long-standing reputation for service and customer focus, and Sciupac and BSB Design are poised to offer great success to builders and developers in Southern California.
About BSB Design
Founded in 1966, BSB Design is one of the first architectural firms to specialize in housing and has become one of the country's leading architecture and community design firms. Headquartered in Des Moines, Iowa, the firm operates 11 regional offices nationwide.
In addition to their broad experience in residential architecture, the firm designs a wide range of multifamily, mixed use, hospitality, resort and amenity projects. A full-service firm, BSB Design also specializes in community and town planning and landscape architecture services. BSB Design has won countless awards, is regularly featured in national trade publications, and works with 19 of the top 25 homebuilders on Builder magazine's Top 100 builders list. For more information, visit www.bsbdesign.com.